Sorry, this product cannot be purchased.
My Computer Technology World – Year 5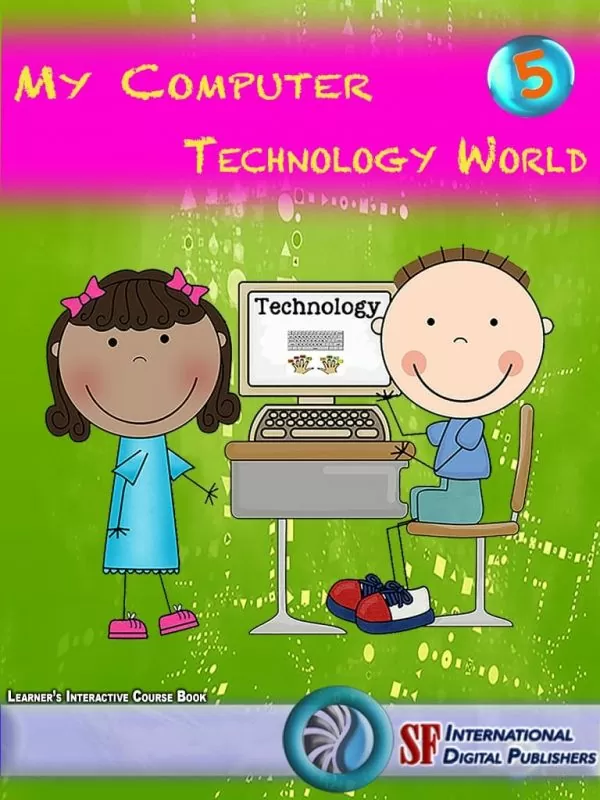 This interactive digital course-book is:
a completely downloadable resource
100% interactive even when offline
It is an Ideal Resource for:
This book will help you succeed . . . 
This interactive digital coursebook is:
a completely downloadable resource
100% interactive even when offline
Compatible with MacOS and IOS devices
This interactive book will support the learners to achieve the most by the help of:
latest interactive tools
interactive widgets
21st century intensive technological support for a continued teaching and learning experience.
Students can:
read it
listen to it
add their own notes
highlight important points using several highlighting options
self-review their progress at the end of each concept.
This interactive digital textbook encompasses:
theoretical topics along with their pedagogical objectives across the curriculum
interactive widgets providing a vast range of variety for both teachers / learners
diverse levels which does not only satisfy the curiosity of learners, but also provide teachers a resource to develop interest and enthusiasm in their learners
glossary to facilitate all the possible aspects of a particular topic by establishing links to various other aspects, creating a profound comprehension of knowledge and continued interest in the learning process
Download a free sample by scanning the QR Code on your device or simply tape on it!

We recommend using iPad 4 (or above) for our eBooks as the Book app is best suited for ePub3 format embedded with Html5 and CSS3 interactive widgets. These widgets play an important role of explaining topics using audio/visual support and they also provide several interactive options to our learners.
The eBook may take some time to download depending on your internet speed. Once the download completes, it will prompt you to open it in Books app.
Few Screenshots of the eBook